Today, your guide will introduce you to the hidden places and secrets spots usually familiar only to Parisians. On this half-day tour, you will explore the capital far from the crowds of tourists with a born and raised Parisian. Have fun !!!
Undercover Tourists ?
Your guide will show you where to look behind an iron gate or on the other side of a garden wall to discover curiosities and small details that others miss. Paris has lots of surprises in store for you so just follow your guide and get lost in the small streets of Paris…Your licensed english speaking guide will pick you up in front of your hotel or apartment in a private, luxury vehicle. Before starting the tour, he will give you tips and techniques to help you discover the unexplored Paris and see the capital from this unique angle such as where to look and how to appreciate the smallest details and above all, to stay off the beaten path.
Hidden Places and Secrets Spots :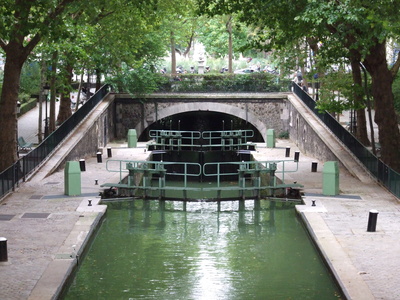 Secrets are always fun to explore : discover a hidden cloister in the Marais, old shop signs, secret covered passages, unusual eccentric building façades, antique graffities, the lasts remains of the Bastille, the wall of Philippe Augustus, a Gallo-Roman amphitheatre, Paris's first public clock, hidden inscriptions carved on the wall, artist's studios, old factories turned into modern buildings, a green walkway built atop an abandoned railway-line, amazing traces of the 2 wars, a cannonball from the revolution stuck on a building, the oldest tree in Paris, peaceful courtyards with secrets gardens, the last rood screen in Paris, an astrologer's tower, the Paris meridian and so much more…
Learn about the history of the Buildings :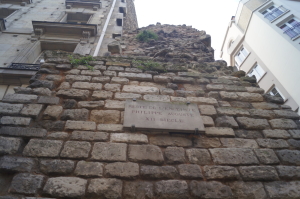 Thanks to your knowledgeable and experienced guide, you will explore Paris like never before and you will take amazing pictures to immortalise it, so get your cameras ready. He will also share with you his best anecdotes of the neighborhood life and tell you about the history of the buildings and the lives of the people connected to the hidden places he shows you.
Far from the Tourist Crowd :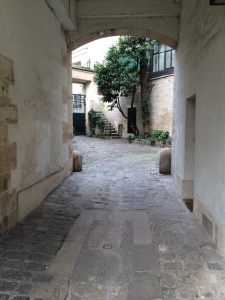 It is impossible to have a complete image of Paris without getting lost in the small streets of the capital but it isn't so easy these days. Follow your guide for a small hidden walking tour in Paris where you will listen to some stories that only locals know about. Visit small and delicious shops while walking through the narrow and winding streets of the city. Feel like a Parisian on the terrace of an old cafe. At the conclusion of the tour, your guide will drop you off back at your hotel, or wherever you wish, in Paris.
Build your own trip !!! Flexible Itineraries
Design your own customized tour by building on an existing tour itinerary or creating your own. We'll help you design your own tour, whether that means coordinating your visit around a special event or adding excursions exclusively. To create your own itinerary email us at steeve@theamericansinparis.com.
We will process your request and get back to you shortly. Thank you.
Category : Half-day tour, Paris, Private tours, Tours
Tags: Hidden, Lost, Mystery, Off the beaten tracks, Secrets