We offer tours to all the major sites you'd expect but we also visit some more unusual destinations. Our team of expert guides includes some of the best guides in Paris and France selected for their personality, enthusiasm and academic backgrounds.
Professionals and Knowledgeable :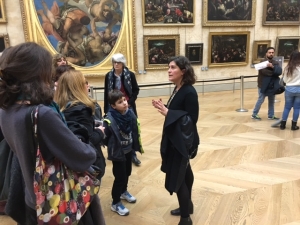 My team of guides is a genuine team of professionals, who are all licensed guides (graduated from the University), so able to guide you inside museums. They  are all very informative, understanding, well organized and always on time ! We only operate private tours in deluxe minivans with pick-up and drop off to and from your hotel. Before starting the tour, we love taking a few minutes to discuss the tour itself with you, so that we can better understand your expectations and make the best choices for the day, all personalised towards your interests and desires. Our aim is to give you the right balance of freedom, history, local culture and customs during your visit.
Passionate and Engaging  :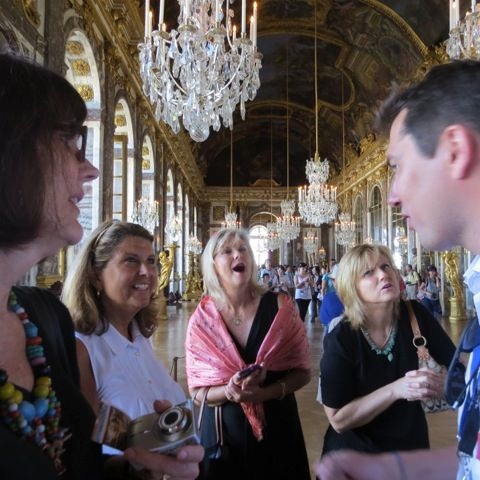 All of our guides have specialist areas of knowledge such as architecture, wine and food, gardens, kids, literature,   psychology and many more … You will share their passion and expertise and you will be impressed with their energy and enthusiasm. A good guide is also curious about his surroundings and likes to learn about new things and meeting new people. You will enjoy a memorable time with our warm and engaging guides, listening their point of view and the good tips they will give you to optimize your stay. Our tour will focus on cultural immersion and making connections with the locals for more understanding of the people and the history.
Fun and Friendly :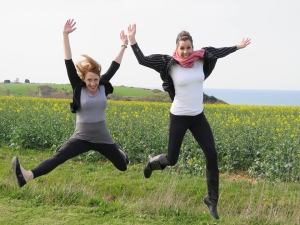 Don't get overwhelmed ! Spontaneity during travel is great. Sit back and relax as your guide leads you through the french countryside. Our tours are designed to share the lively French culture in a fun, relaxing and educative atmosphere. Our guides are extremely personable, animated, pleasant and very easy to talk with… They will meet all your expectations during your excursion. When traveling with them, you will appreciate their sense of humor in a relax atmosphere. Our professional team will know how to entertain you thanks to a variety of proposed activities and fascinating stories. Everything has been thought out so that your trip remains an unforgettable experience !
Efficient and Flexible :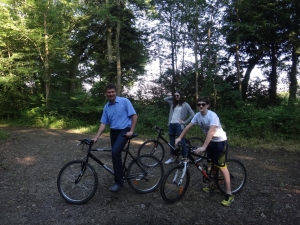 Because the Americans in Paris is a small and independent company, I have the chance to select the best guides in Paris and France. Our main priorities  are the provision of exemplary service and the establishment of sincere human contact with people, which is why our tours are so different. The first characteristic of our guides is their adaptablility and flexibility. Enjoy a behind the scenes tour and skip the line ! Our tours are never the same, because people who book our tours are regarded as individuals, so our first goal is always to customise your tour based on your wishes. You are not just buying an excursion somewhere, but rather a full French experience, where the guide makes all the difference. Our guides will focus on all the slightest details of your trip, and make sure that you get everything you expect. You will be impressed by their flexibility and willingness to accommodate your needs. Your satisfaction is very important to us and that 's why we want your trip to be as close to perfection as possible.
Build your own trip !!! Flexible Itineraries
Design your own customized tour by building on an existing tour itinerary or creating your own. We'll help you design your own tour, whether that means coordinating your visit around a special event or adding excursions exclusively. To create your own itinerary email us at steeve@theamericansinparis.com.
We will process your request and get back to you shortly. Thank you.
Category : Plan your visit, Tours
Tags: Flexible, Friendly, Fun and Relax, Knowledgeable, Professional