♥ D-DAY 80th anniversary next year !!! Your Licensed English Speaking Guide will pick you up from your hotel in Paris at 7.00 am in a deluxe private vehicle and you will depart immediately to the wonderful region of Normandy. Upon your arrival, you will be given an introduction by your private guide to the battle of Normandy. Enjoy a quick stop half‐way for coffee and croissants.
Pointe du Hoc :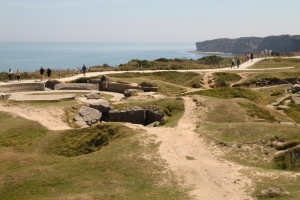 You will begin your day in Pointe du Hoc, a strategic position for the Germans overlooking the English Channel just between Utah Beach and Omaha Beach. Your guide will explain to you how the US Second Ranger Battalion, under the command of Colonel James Rudder, successfully assaulted Pointe du Hoc after scaling the cliffs.
 Omaha Beach – The American Cemetery :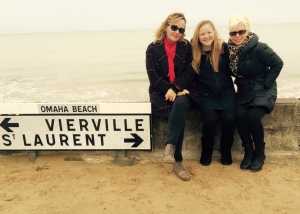 You will then enjoy the scenery whilst driving along Omaha Beach before reaching one of the highlights of the day : the American Cemetery in Colleville-sur-Mer where 9387 American soldiers are buried. During your private visit, your guide will show you famous headstones such as, Theodore Roosevelt Jr who received the medal of honour, and The Niland Brothers who inspired Steven Spielberg's film, Saving Private Ryan, with the appropriate explanations. After this emotional walk through the cemetery, you will have the opportunity to view remarkable films and documentaries about the Normandy operations in the Visitor Centre.
Lunch at Port-en-Bessin :
Following this, you will have a lunch in a traditional restaurant in Port-en-Bessin, a small fishing-port village, situated between Omaha Beach and Gold Beach. Enjoy some of the best specialities of Normandy region: fresh sea‐food, Camembert cheese with some great local cider. BON APPETIT !
Longues-sur-Mer and Arromanches :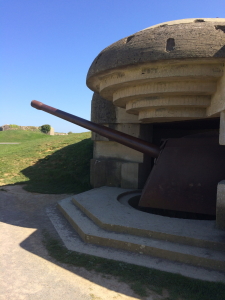 Following this delicious lunch, you will discover another impressive site of the Second World War : The German Battery of Longues-sur-Mer, part of Germany's Atlantic Wall coastal fortifications with the four 155mm guns still intact. At the conclusion of your tour, you will visit the beautiful town of Arromanches where the massive artificial harbour built by the Allies still remains. If time permits, enjoy a cider and calvados tasting in a small local farm near Arromanches before heading back to Paris in the late afternoon, where you will be dropped off at your hotel around 7.00 pm.
Build your own trip !!! Flexible Itineraries
Design your own customized tour by building on an existing tour itinerary or creating your own. We'll help you design your own tour, whether that means coordinating your visit around a special event or adding excursions exclusively. To create your own itinerary email us at steeve@theamericansinparis.com.
We will process your request and get back to you shortly. Thank you.
Category : Full-day tour, Normandy, Private tours
Tags: american cemetery, D-DAY, Omaha Beach, Utah Beach, WW2