Step back in time to the Années Folles and soak up the 20's spirit !
Introduction to the Roaring 20's :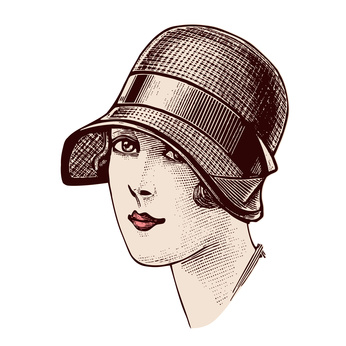 The Midnight In Paris tour will take you to sites featured in the 2011 Woody Allen film "Midnight in Paris", and to places that capture the lively and quintessential spirit of Paris from the past. Follow us back to the 20's in the largest most cosmopolitan city on earth where Jazz musicians, intellectuals, amazing artists and writers lived and set their stories. Paris soon became a wonderful source of inspiration for all of them.  On this tour, your local guide will take you back to the Roaring Twenties to capture the atmoshere and ambiance of its 20th century beginnings immortalised by Ernest Hemingway in his book « A Moveable Feast ». You will also enjoy St Germain-des-Prés and the Left Bank area with its famous Cafés, discover hidden courtyards and follow the Paris film trails of « Midnight in Paris » by exploring famous, unusual and historic parts of the capital.
The Left Bank and the Intellectual Part of Paris :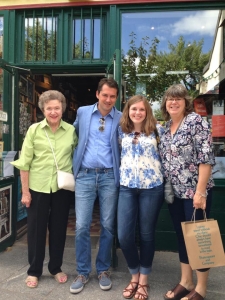 Your Licensed English Speaking Guide, will pick you up at your hotel or outside your appartment in a private luxury vehicule. Before starting the tour, he will recall the episodes of the movie « Midnight in Paris » and the atmosphere of the early 20's. You will be driven to the intellectual Paris where you you will discover the mythical neighborhood of Saint Germain des Près. Nothing had really changed actually …Walk with your guide along the Seine to see the bouquinistes, stop by Shakespeare and Company bookstore to buy some unique books, get lost in the small street of the Latin Quater and relax in the Luxembourg garden.
In the Footsteps of Ernest Hemingway :
Ernest Hemingway is probably the most famous American expatriate to serve his literary apprenticeship in Paris. Here he polish his style and created his life as struggling artist ; here his fame had its genesis. He knew the streets of the city and wrote about his favourite places in short stories, novels, and a memoir. Immerse yourself in Hemingway's life and retrace his footsteps on the left and right bank. The tour will be also enlivened by the reading of a few passages from Ernest Hemingway's book : "A Moveable Feast ». Paris was one of Hemingway's favorite destinations. Not only did he travel frequently to Paris but he also lived there in the 1920s with his first wife Hadley at a time when the Montparnasse district was buzzing with writers and painters from around the world. From the Ritz hotel to Harry's bar where he used to spend time, this tour will give you the opportunity to discover the different places where he lived and enjoyed his Parisian's life. It will also take you to areas in the Odeon and Montparnasse districts that evoke his friendship with Scott Fitzgerald, Sylvia Beach and Gertrude Stein.
People-Watching on a terrace of a Parisian Cafe :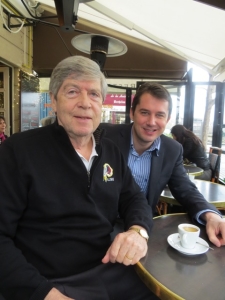 Ready for a glass of wine ? You will sit with your guide on a quiet terrace of a Parisian Cafe to have a Glass of wine or an expresso. Your guide will have selected some good addresses for you with a great view and an authentic atmosphere. You will discover how People-watching and sitting on a terrace can be an art in itself. It is actually  the national sport in St Germain des Prés ! Enjoy the charm of being off the tourist track and feel like a Parisian… Listening to your guide, you will soak up the atmosphere and the 20's spirit, « à la Hemingway ». At the conclusion of the tour, your guide will drop you at your hotel or where you wish in Paris.
Build your own trip !!! Flexible Itineraries
Design your own customized tour by building on an existing tour itinerary or creating your own. We'll help you design your own tour, whether that means coordinating your visit around a special event or adding excursions exclusively. To create your own itinerary email us at steeve@theamericansinparis.com.
We will process your request and get back to you shortly. Thank you.
Category : Midnight in Paris, Thematic tours
Tags: Ernest Hemingway, Jazz, Left Bank, Midnight in Paris, Roaring 20's